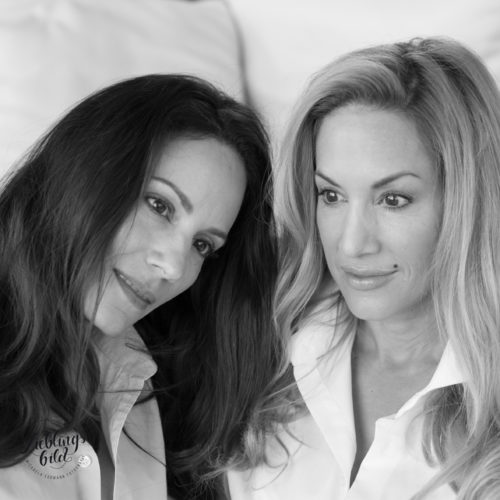 All the pressure and noise and madness of the modern world disappears, when I walk up the street where I live, and open the front door of my house, and meet the ones I love.
_____________________________________________________________________________
Glücklich, wer über der Schulter zurückblicken kann und ein vertrautes Gesicht sieht – egal wann und wo auf der Welt. Es ist dieses Glück in Form immerwährender Freundschaft und Geborgenheit, dem Swissters in ihrem neuen Song "Right Up My Street" huldigen.
In ihrem aktuellsten Werk zelebrieren die Schwestern Eve und Carole Kay die zerbrechliche Facette ihres Schaffens. Wohlig erwärmt dieses wunderbare Kleinod grosser Songwriterkunst die Herzen. "Right Up My Street" ist die neuste Auskoppelung aus dem Album "Made in Switzerland". Swissters zeigen, dass sie neben tanzbaren Beats und groovenden Ethno-Elementen auch entspannt können – selbstverständlich aber mit Alphorn, das die akustische Gitarre begleitet.